MIK-LWGY Liquid Turbine Flow Meter
Product Detail
Product Tags
Introduction
The LWGY turbine flowmeter is connected to the converter through the flow sensor and realizes various functions such as pulse output, current output, and on-site display. The flow meter has the characteristics of high precision, wide measurement range, long life, simple operation, maintenance, etc. It can be widely used in food, medicine, petrochemical, metallurgy, papermaking, and other industries, and is an ideal instrument for flow measurement.
The flow meter is suitable for liquids that do not corrode stainless steel 304, 2Cr13, corundum (Al2O3), cemented carbide, etc., and have no impurities such as fibers and particles.
Liquid turbine flow meters are commonly used in a wide range of industries, including the chemical, pharmaceutical, food and beverage, and oil and gas industries. They are also frequently used in water treatment plants and in the measurement of fuel consumption in vehicles.
Overall, liquid turbine flow meters are a highly reliable and accurate means of measuring liquid flow rates, making them an essential tool in a wide range of industrial and commercial applications.
Specification
| | |
| --- | --- |
| Product Name | Liquid Turbine Flow Meter |
| Medium | Liquid (water, beverage, lubricating oil, hydraulic oil, organic liquid, inorganic liquid without fiber and particle impurities, etc.) |
| Nominal diameter | DN4-DN200mm |
| Accuracy | 1.0 % (standard), 0.5% |
| Medium viscosity | <5×10-6m2/s (>5×10-6m2/s, the flow meter should be calibrated in real liquid before use) |
| Medium temperature | -20 ℃- + 120 ℃ (stainless steel pipe) |
| Ambient temperature | -20 ℃- + 60 ℃ |
| Relative humidity | 5%-90% |
| Atmospheric pressure | 86kpa-106kPa |
| Power supply | 3.6V, 12V, 24V |
| Signal output | pulse signal, 4~20mA current signal, Modbus |
| Ingress protection | IP65 (IP67, IP68 optional, pulse converter probe IP00) |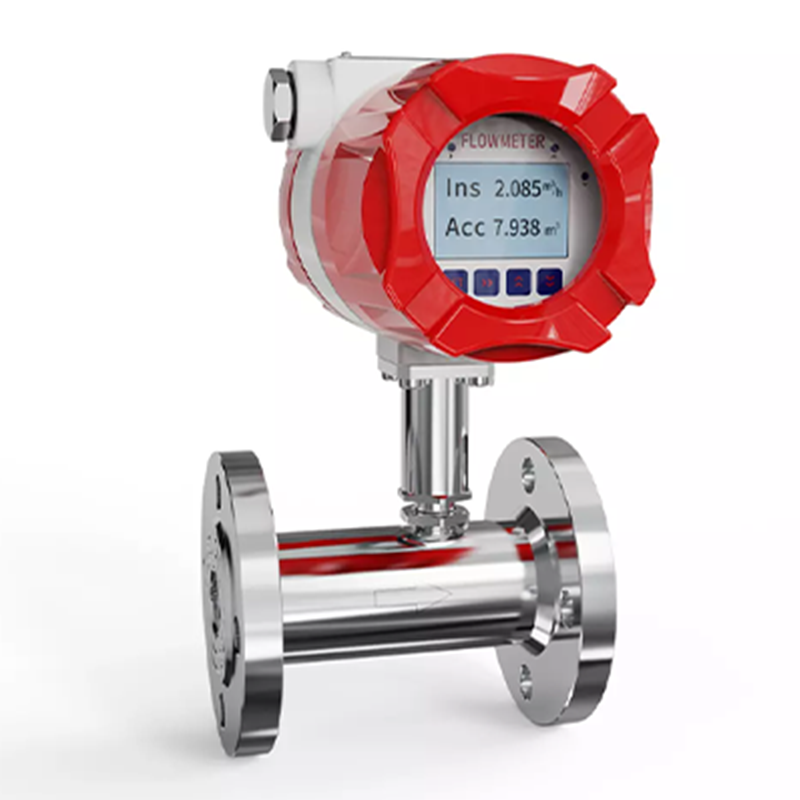 ---
Previous:
MIK-LDG Magnetic Type Flow Meter
---
Write your message here and send it to us